15 décembre 2011
4
15
/

12
/

décembre
/

2011
09:00
Le retour de Zoya ! Et ouiiii ! Mais allez, je sais que vous allez aimer !
Aujourd'hui je vous propose Twila. Il fait partie de la collection Gems & Jewels de l'hiver 2011. Il s'agit d'un vernis uniquement fait de fines paillettes bleues et de paillettes tubes holographiques ! C'est beau, c'est bleu, ça briiiille !
What did I say, Zoya's back!!! Yet another one, and yet another one I'm sure you'll love!
Here is Twila, from the 2011 Holiday Gems & Jewels collection. It's entirely made of blue glitter and holo bar glitter! It's pretty, it's blue, it's spaaarkly!
Ici, j'ai appliqué deux couches sur le Orly Peacock pour combler le manque d'opacité des vernis 100% paillettes. J'ai également dû appliquer une bonne couche de top coat pour lisser un peu le tout.
Here I applied two coats over Orly Peacock to make up for the lack of opacity. I ended it with a thick coat of top-coat to even everything out.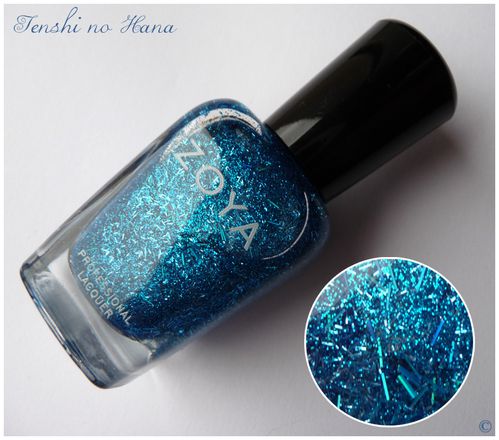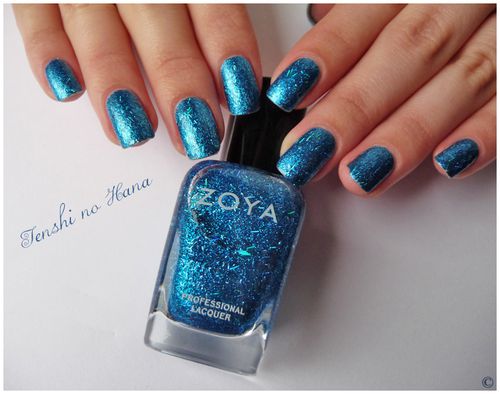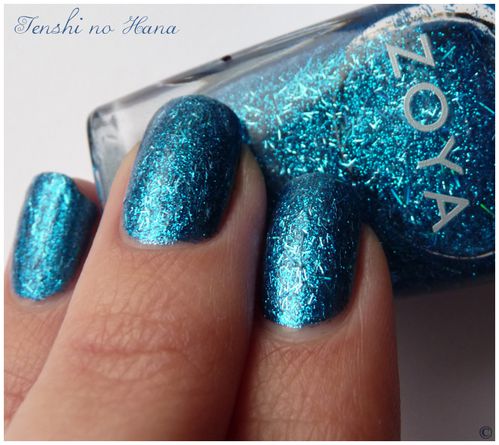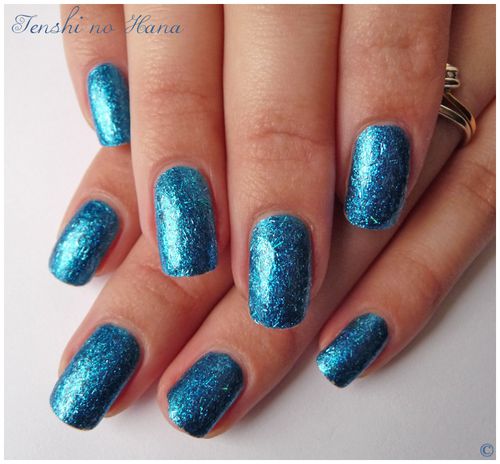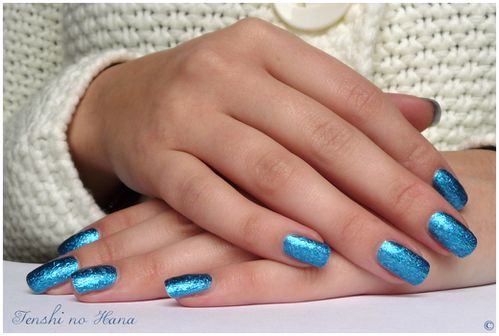 2 couches – Good to Go Essie

Application : très bonne
Opacité : à appliquer sur une base bleue
Texture : un peu épaisse
Séchage : normal à rapide

2 coats, Essie Good to Go

Application: very good
Pigmentation: to be applied on a blue base
Texture: a bit thick
Drying time: normal to quick